Intro:
Shout out to all our customers and fans who participated in our National Handwriting Day contest last month! We were so thrilled to see all the "Noteworthy" submissions that we decided to offer another giveaway!
Our current 2022 Handwriting Contest is Underway!! Click the link below to enter now for a chance to win $50 of free supplies:
---
Inspiration:
Thanks again to all the incredible note taking submissions from last month! We were so thrilled to see all the innovative & clever ways folks are making use of our tech friendly school supplies during another semester of distanced learning. Check out these inspiring note taking examples & techniques from our noteworthy winners: @stitchesbyzia @mochan_studio & @norwood.creed
Maureen Takano: "I love using my Hamelin notebook to take notes on various books I read. I love the silky soft texture of the paper, the grid box format for mixing drawings with writing, and the way any pen glides on the paper--cheap or fancy. The paper is thick enough and made in such a way that ink doesn't bleed through with a wide variety of pens I like to use. Speaking of which, my favorite note taking technique is the simple use of different colored pens. It makes note taking feel like an art. It's practical and also pretty to look at. We can match the energy of the content we are writing down with a color ink and also capture our own insights as well as borrow quotes or content from the source to record in our notes."
Norwood Creech: "At 56, I have returned to school (online) for a Master in Gallery & Museum Management. Just making/selling my art was not bringing in enough money to be sustainable. In my return to academia, my study skills were noticeably wobbly. Attending a workshop focusing on how to read and take notes helped me to get through the initial stages of how to retain what I read and take notes that matter.
When I first began taking notes during class, I used in a blank sketchbook. Because I prefer writing with fountain pens and color pens/pencils, I figured my fav paper could tolerant the ink and colors, and would inspire my academic engagement. Alas, after many notes, and notes and notes, I realized I needed some structure, i.e., lined paper.
In looking for lined notebook options, I stumbled across your notebooks online in my favorite art store, Dick Blick. And boy howdy am I grateful I did! Divine intervention!
Thank you for making such a great product... Spiral bound, plate finish, perforated pages, no bleed-thru when using fountain pens, and the colors pop on the optic white. Plus, the sticker tabs are much prettier than the white paper tape I had been creatively using as topic dividers."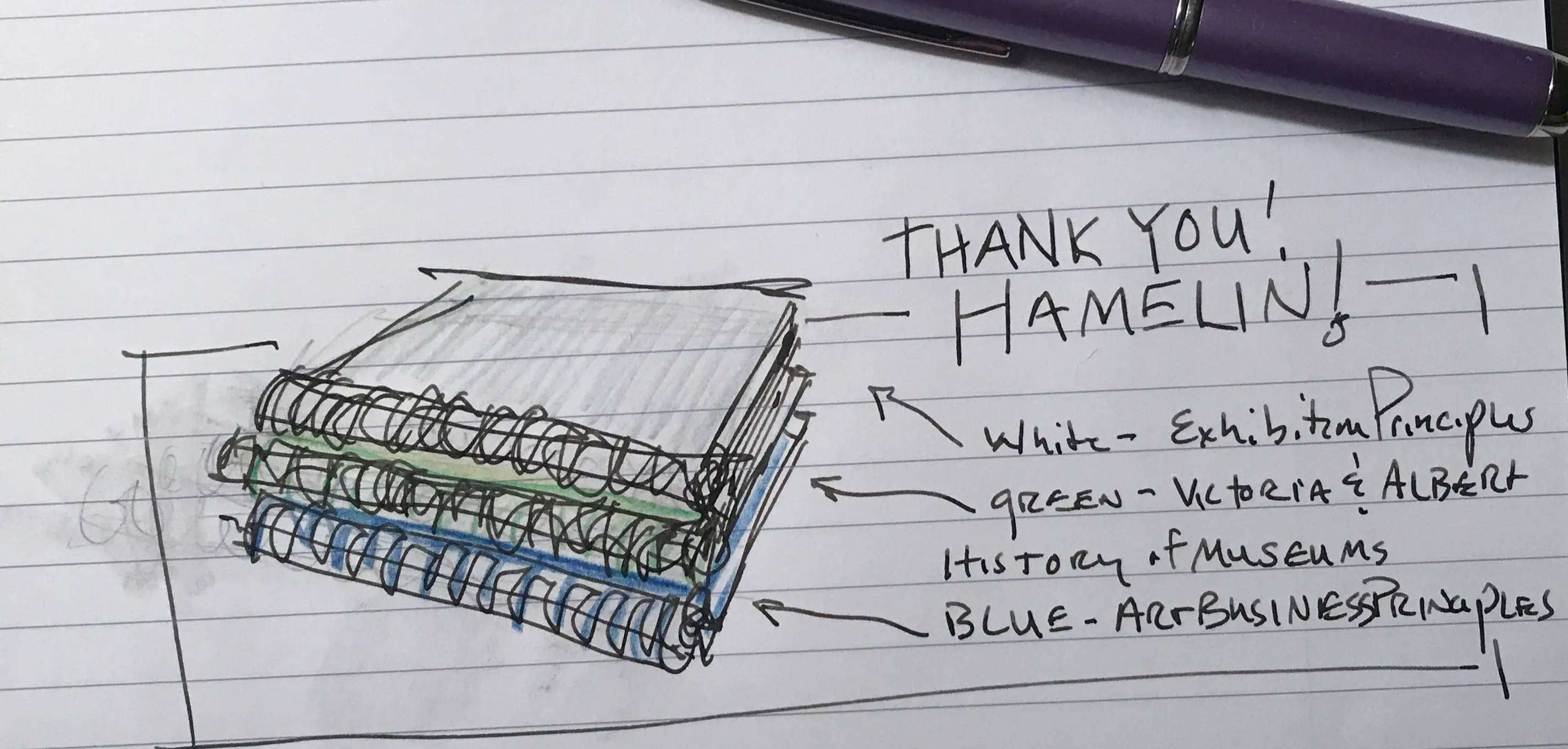 Conclusion:
We love to hear from our customers and to know that our notebooks are going to noteworthy homes! Please continue to follow us on our social media sites for more exciting contests and giveaways!